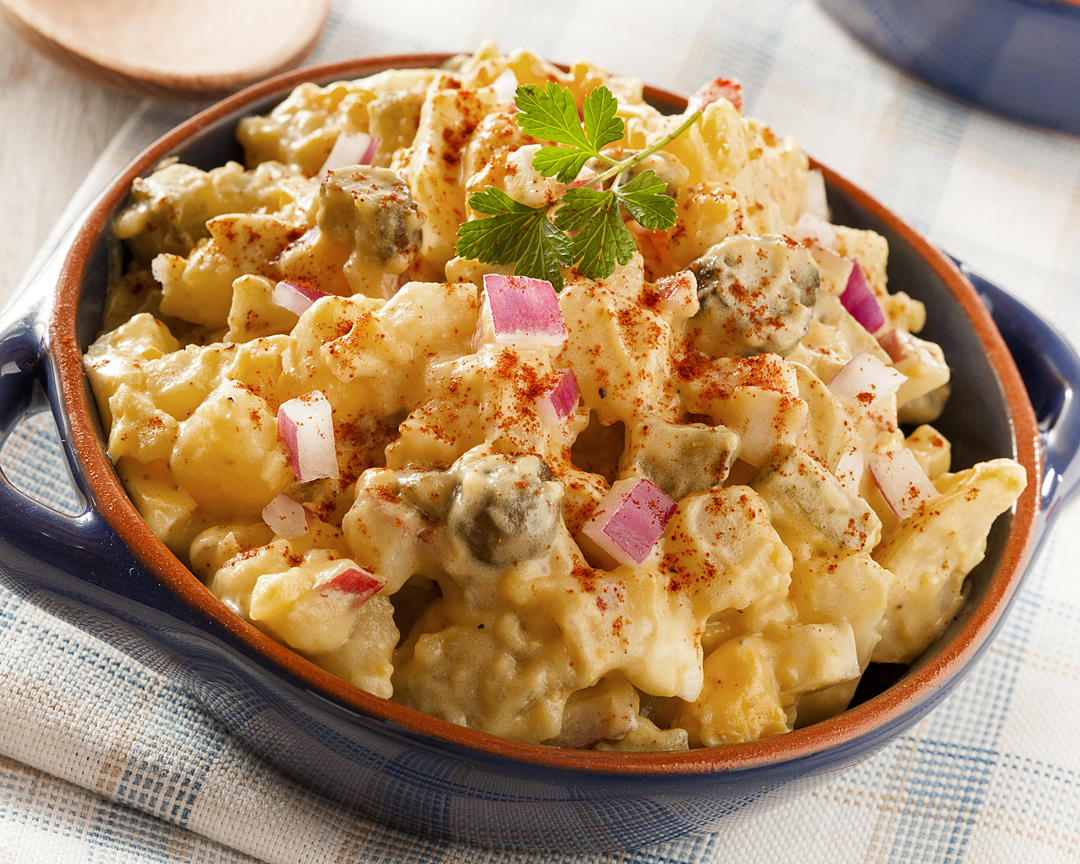 Hardboiled eggs are mashed with potatoes and enriched with mayonnaise in this delectable and savory Surinamese dish. In Suriname, egg salad is subtly adapted for the local palate with garam masala seasoning and sweet chili sauce. With its gentle medley of textures and spice flavors, this elegant salad makes an excellent side dish or sandwich filling. Recipe Servings: Serves 4
Prep Time 15 minutes
Cook Time
Total Time 15 minutes
Vegetarian
Vegan
Gluten Free
Dairy Free
Kosher
Halal
Directions
In a large bowl, combine the eggs and potatoes. Mash them well.
Stir in garlic and shallot. Mix thoroughly.
In a separate bowl, add the butter, mayonnaise, mustard, garam masala, salt, pepper, and sweet chili sauce. Stir until well combined.
Mix the mashed egg-potato mixture with the butter-seasonings.
Serve garnished with cilantro and dashes of cayenne pepper.